SHOP SHALVA, CHANGE LIVES
A purchase from Shalva is a gift that keeps giving.
Shalva, the Israel Association for the Care and Inclusion of Persons with Disabilities is dedicated to providing transformative care for individuals with disabilities, empowering their families and promoting social inclusion.
A social enterprise of the Shalva National Center, the Shalva SHOP directly supports the Shalva organization in Israel. Shalva's programs provide an all-encompassing range of services for thousands of people with disabilities from infancy through adulthood and their families. Shalva's comprehensive life-cycle programming provides cutting-edge therapies, inclusive educational frameworks, social and recreational activities, employment training, independent living, as well as respite and family support.
A gift from the Shalva SHOP is also a gift of hope for individuals with disabilities in Israel.
We at the Shalva SHOP offer you a selection of meaningful gifts with inspiring messages that can add a dose of inspiration to your day-to-day, every day. From elegant jewelry to hand-made ceramics, the Shalva SHOP products are designed with a classic, timeless style and are created with love.
The Shalva SHOP offers an array of unique lines of Israeli artists and jewelry designers as well as pieces created by adults with disabilities at the Shalva workshop and inspired by the Shalva Band.   // add values, all gifts inspired by the values of the organization //
Through nearly three decades of award-winning programs, Shalva has become an indispensable element of Israel's kind-hearted and innovative landscape
For more about Shalva, visit www.shalva.org.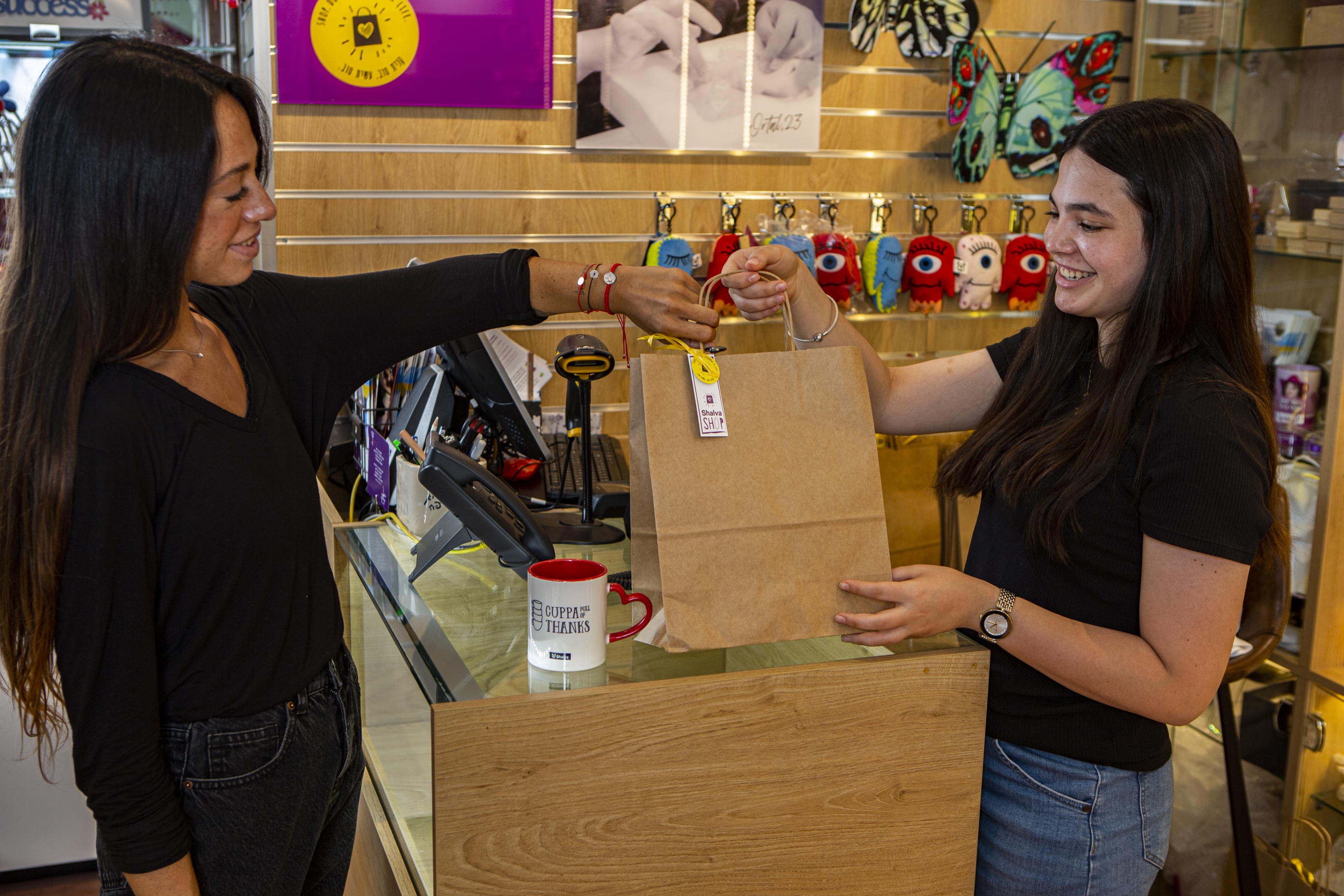 Join us in creating a better, more inclusive world.
Shalva Band merchandise, sold at the Shalva SHOP, spreads a message of hope and inclusion – one tshirt at a time.
The Shalva Band is comprised of musicians with disabilities who express exceptional talents and have an important message of hope to share with the world. Celebrated for their feel-good musical repertoire and recognized as one of Israel's most influential personalities, the Shalva Band has become a national favorite and an icon for inclusion. Their performance at the 2019 Eurovision Song Contest moved millions of people, inspiring new cultural opportunities and platforms for artists with disabilities around the world.
For more about the Shalva Band, visit www.shalva.band.